Chat with Us on WhatsApp
07046083798
Emergency/Complaints (24x7)
Mobile: 09012910195
Tel: 01-4531698
Opening Hours
Monday to Sunday - ( 24 Hours )
We Are
COMMITTED TO EXCELLENCE
More than
50000
patients a year
More than
120
qualified and dedicated staff
Dear Valued clients. Please continue to stay safe. We have resumed our specialist physician and physiotherapy clinics as well as scanning services. In addition to our routine antenatal care, immunization and emergency services are ongoing. Please call 09014907214 or 07046083798 to book appointments.
What Our PATIENTS SAY
Your doctors are experienced, polite and positive. The staff here are hospitable and cheerful. Keep the flag high. God bless Emel Hospital.
My admission experience here was excellent. I had a nice time with nurses and doctors. They are friendly and show concern.
Emel hospital is like home away. We always get excellent services while we are here.
The staff and doctors in this hospital are very professional. Today they attended to me, gave me first aid treatment even before hearing from my HMO because they noticed I was in pain. Their front desk are friendly and on hand to help. Neat environment. This is first time I saw a doctor in Nigeria, treat a patient without asking for money first. I really appreciate.
MAP AND DIRECTION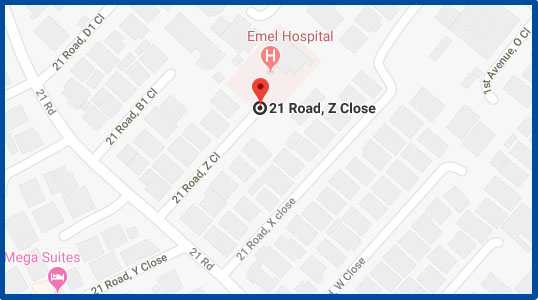 Get Directions
Whether you're coming to our location by bus or car, we are easily accessible. Just click the button below. Thank you.