We value your feedback and are always happy to hear from you. Please get in touch with us using the form below.
You can
also reach us through -
OUR ADDRESS
21 Road, Z Close, Festac Town, Lagos, Nigeria.
OUR NUMBERS
Mobile: 08162689346
Mobile: 07046083798
WhatsApp : 07046083798
EMERGENCY
Mobile: 09012910195
Mobile: 01-4531698

EMAILS
info@emelhospital.org
enquiries@emelhospital.org
MAP AND DIRECTION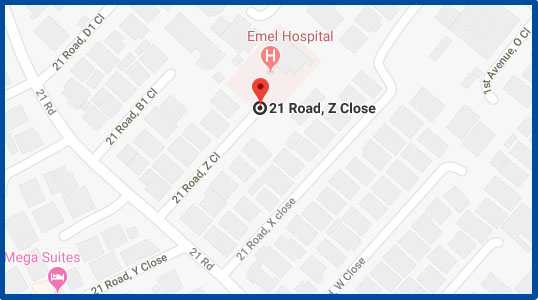 Get Directions
Whether you're coming to our location by bus or car, we are easily accessible. Just click the button below. Thank you.